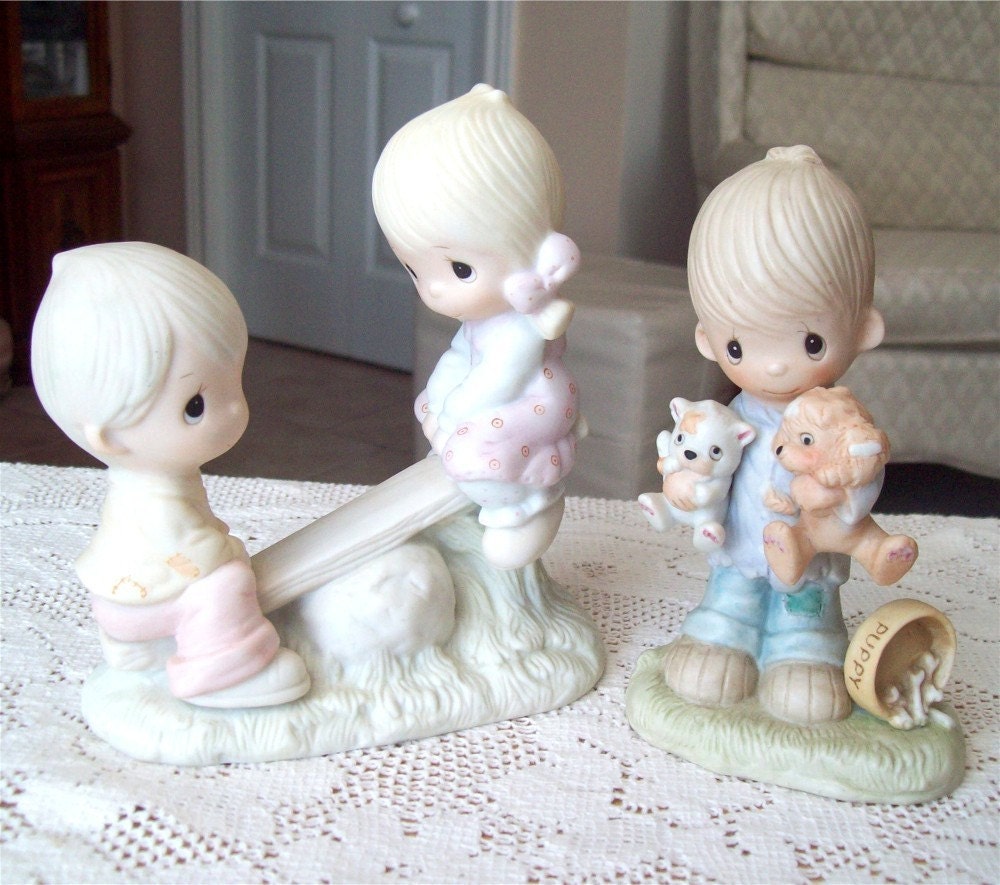 Sam Butcher along with a friend started a company with his line of inspirational greeting cards and posters. The company was called Jonathan and David and featured the artwork that Sam Butcher is famous for now …. his tear-drop eyed Precious Moments kids. This was in the
early 1970s.

Shortly after, Sam was approached by Enesco Corporation to develop figurines based on his artwork.
By the end of 1978 the first twenty-one original Precious Moments figurines were unveiled and introduced for the gift industry. Sam always kept touch with his original beliefs of creating art to combine his emotions with his abiding faith – a message of loving, caring and sharing.

I have the above two early figurines available in my Etsy store along with the beautiful Precious Moments 13 inch doll … the Voice of Spring.

In 1989 the Precious Moments Park in Cathage Missouri opened and has had approximately 400,000 visitors each year for many years. In 2007 with limited funds it has had to par back the massive acreage and gardens, but the Museum, Chapel, Gift Shop and Visitors Center has remained open. In the chapel are dozens of murals hand paintedby Sam himself and the gift shop is the world's largest Precious Moments store. The Visitors Centre they say is like
walking into a small English Country Village. I'd like to go there some day, I'm sure it's overwhelming to see so many beautiful and tranquil artwork and figurines in one place.